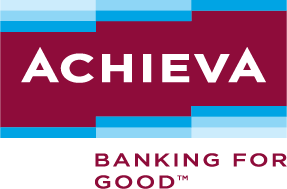 Contact Us
Member Service Center 727.431.7680 | 800.593.2274
Saturday
October 27, 2018

9:00 AM - 4:00 PM

Cleveland St & Osceola Ave
About Achieva Box Car Rally
Imagine racing down a hill in a homebuilt, gravity-powered car, surrounded by an excited crowd cheering you on toward the finish line. This is the scene for nearly eighty teams and thousands of spectators at the annual Achieva Box Car Rally in Downtown Clearwater as they race to support local schools! Viewers can enjoy unique races throughout the day with homemade cars built from surfboards, filing cabinets and anything in between, as well as sleek All-American Soap Box Derby style cars. In addition to the racing experience, there's plenty for the whole family to enjoy, including food trucks, vendor exhibits and an awesome Kids Fun Zone with inflatables, balloon artists, face painters, miniature car painting and more. The best part of all – the entire event raises money to provide classroom grants for local schools! Join the Box Car Rally movement and build a car or come cheer the races on. Either way, you're guaranteed a day of memories to last a lifetime!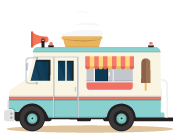 This FREE to attend event is fun for all ages.
Enjoy the race, games, food trucks, vendors & more!
*Can be purchased on the day of the event.
Event Location
Downtown Clearwater
(Cleveland St & Osceola Ave)
Our Sponsors & Partners
The Achieva Foundation is a 501(c)(3) Corporation supporting the local communities that Achieva Credit Union serves. We hold several community fundraising events each year from which funds raised are distributed to local schools through the Achieva Foundation. Additional support is provided to local communities in the form of sponsorships including local non-profit charities, community sponsored events and local school events.
Federally Insured by NCUA. Equal Housing Lender. ©2015 Achieva Credit Union. All Rights Reserved. | Security Statement | Privacy Policy