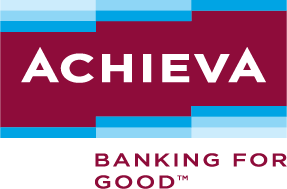 Contact Us
Member Service Center 727.431.7680 | 800.593.2274
Giving Back
One of our core principles is to "do the right thing". As a credit union, that means volunteering and giving back to our local communities. Achieva also stays proactively involved in helping its members achieve their financial goals by offering seminars and sponsoring community events. Our events are widely recognized throughout the community and have raised over $355,000 to benefit local schools. We also have events within our branches - so check this page frequently to see what's coming up!
Classes, Seminars & Branch Events
Achieva Shred Fest
Free community shredding event! The Achieva Foundation is a 501(c)(3) Corporation supporting the local communities that Achieva Credit Union serves. We hold several community fundraising events each year from which funds raised are distributed to local schools through the Achieva Foundation. Additional support is provided to local communities in the form of sponsorships including local non-profit charities, community sponsored events and local school events.

Individuals who do not live or work within Achieva's field of membership are eligible for a membership by making a minimum required contribution to the Achieva Foundation. Membership through the Achieva Foundation does not change the residency restrictions on Achieva Credit Union loan applicants. DONATE
Federally Insured by NCUA. Equal Housing Lender. ©2015 Achieva Credit Union. All Rights Reserved. | Security Statement | Privacy Policy