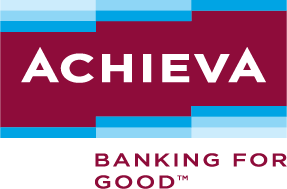 Contact Us
Member Service Center 727.431.7680 | 800.593.2274
We offer a full suite of financial products for both personal and business needs.
Hear what our members love about banking at Achieva.
***The Achieva Foundation is a 501(c)(3) Corporation supporting the local communities that Achieva Credit Union serves. We hold several community fundraising events each year from which funds raised are distributed to local schools through the Achieva Foundation. Additional support is provided to local communities in the form of sponsorships including local non-profit charities, community sponsored events and local school events.
4 Standard data and text messaging rates may apply. Contact your mobile carrier for details.
Federally Insured by NCUA. Equal Housing Lender. ©2015 Achieva Credit Union. All Rights Reserved. | Security Statement | Privacy Policy