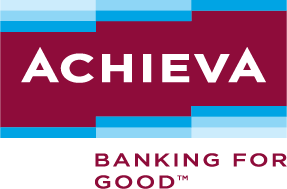 Contact Us
Member Service Center 727.431.7680 | 800.593.2274
Saturday
January 26, 2019

8:00 AM - 10:00 AM
Achieva Run for GOOD
Run for a GOOD cause to support local schools! This festive event is part of the Manasota Track Club New Balance Racing Series and features a 5K Run/Walk, Kids Run and Dog Walk. All proceeds providie classroom grants to Sarasota County teachers. Participants will receive a commemorative dri-fit shirt. Register today and be a part of the GOOD! Packet Pickup Hosted by Fleet Feet Sports Sarasota
711 Osprey Ave., Sarasota, FL
January 25th from 4pm-7pm
Event Location
2050 Adams Ln.
Payne Park Sarasota, FL
Our Sponsors & Partners
The Achieva Foundation is a 501(c)(3) Corporation supporting the local communities that Achieva Credit Union serves. We hold several community fundraising events each year from which funds raised are distributed to local schools through the Achieva Foundation. Additional support is provided to local communities in the form of sponsorships including local non-profit charities, community sponsored events and local school events.
Federally Insured by NCUA. Equal Housing Lender. ©2015 Achieva Credit Union. All Rights Reserved. | Security Statement | Privacy Policy